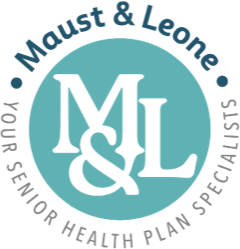 Welcome to our website. As part of the Maust & Leone team JP specalizes in Medicare Benefits in 10 states he is licensed and outside of NY state Hospital Indemnity Plans.  JP personaly works with 10 different carriers in 10 different states and represent hundres of plans in those states. 
Our objective is simple: Work with each client individually and do a thorough NEEDS analysis so each client gets the benefits that fit their unique situation.
Why choose us?
Where you choose to purchase your Medicare Benefits and Hospital Indenity Plans makes a difference. Three key reasons to choose us over others are:
our commitment to customer service and
our approach of helping you find coverage to fit your needs and not just buy a policy.
We are not here just for your enrollment.  We are here after your enrollment as well to help you navigate the confusing and often frustrating customer service side or these policies
We are proud to serve our clients and put their needs at the very top of what we do.
Partnering with Maust & Leone
We have partnered with a premier agency in Western NY when it comes to Medicare Benefits. Maust & Leone are all about making sure the Medicare Beneficiary and their needs are the top priority when assisting them.
Our approach is to focus on what is best for our clients. After a thorough NEEDS Analysis we help clients choose the best option for their unique situation.
Why work with us?
Because there is no cookie cutter approach through this process if done correctly. We are here to help you as we have helped hundreds of clients already by committing to customer service and putting your needs first.
Your home for Medicare Information